home
As Principal Experience Designer, I was responsible for large portions of the game UX, visual development, as well as providing feedback and mentorship for other designers on the team.
In pre-production we wireframed the entire game, and built a massive playable prototype for extensive playtesting. This kept costs low as we designed features, identified problem areas, and iterated forward.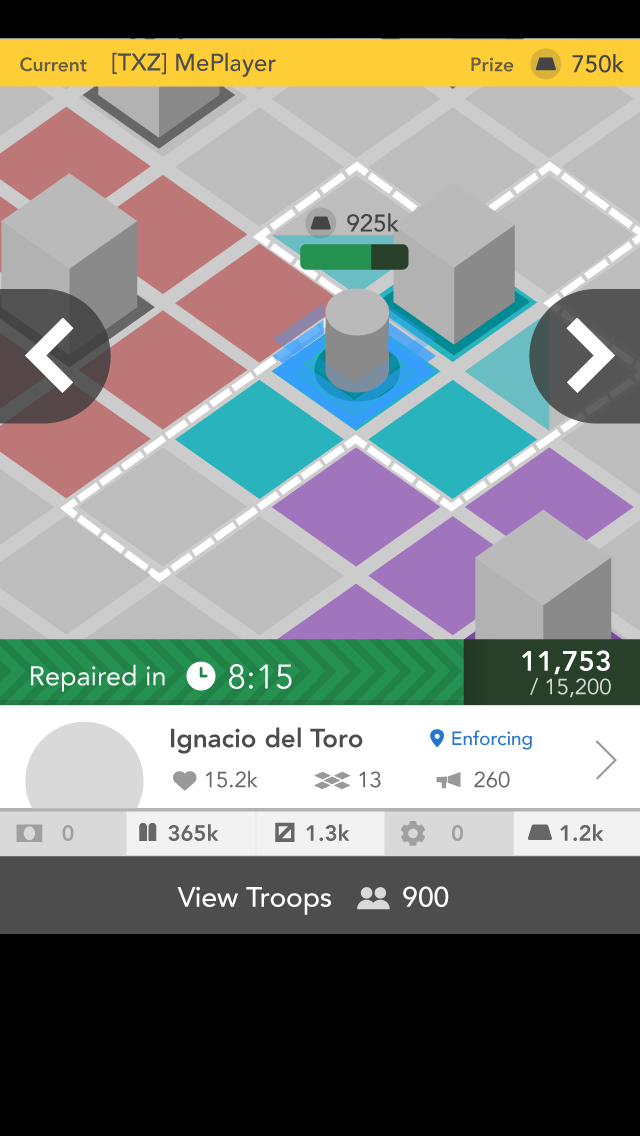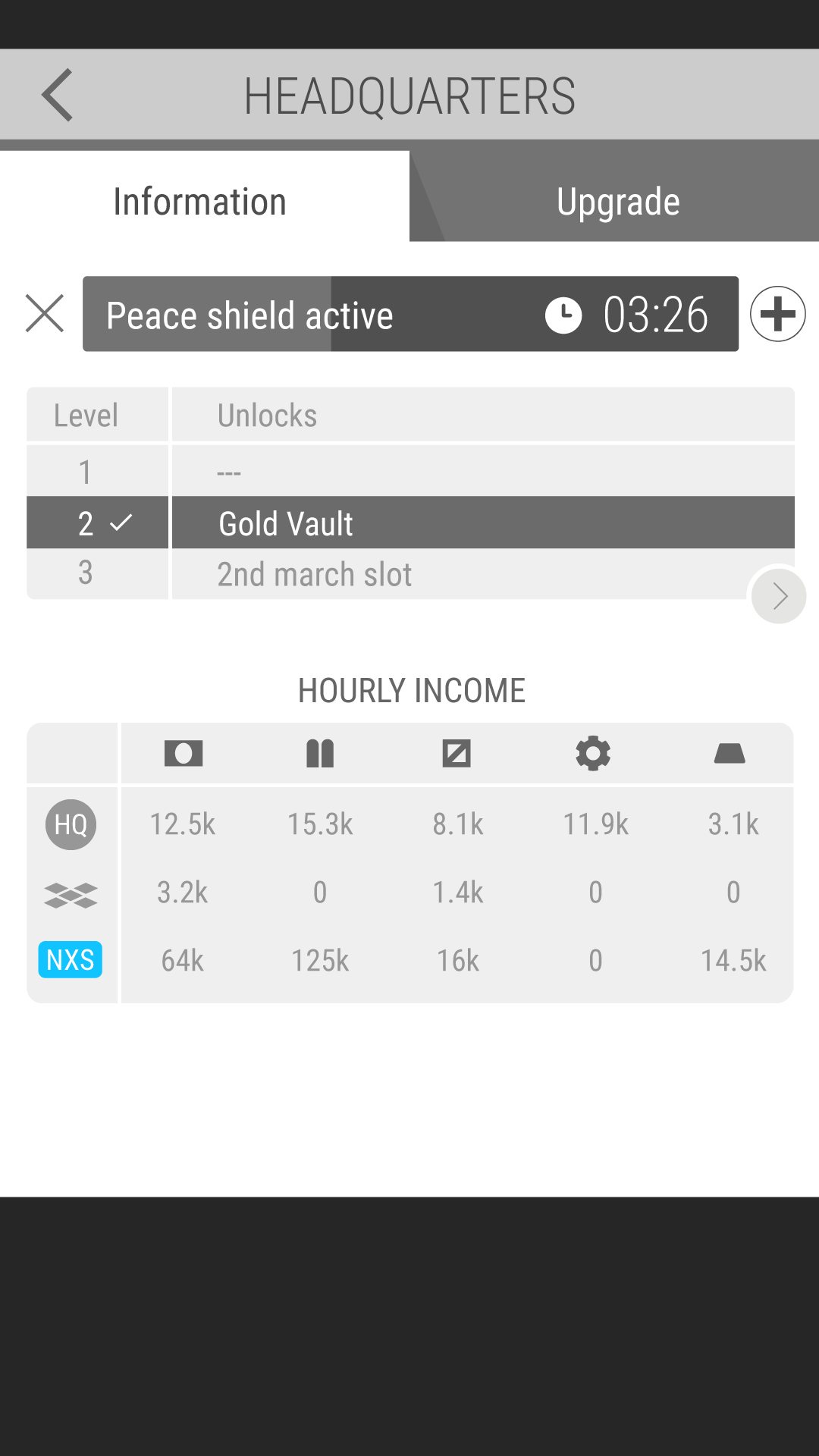 Extensive wireframing helped solve tricky UX issues early, and establish clear, re-usable UX patterns that could be carried across the game.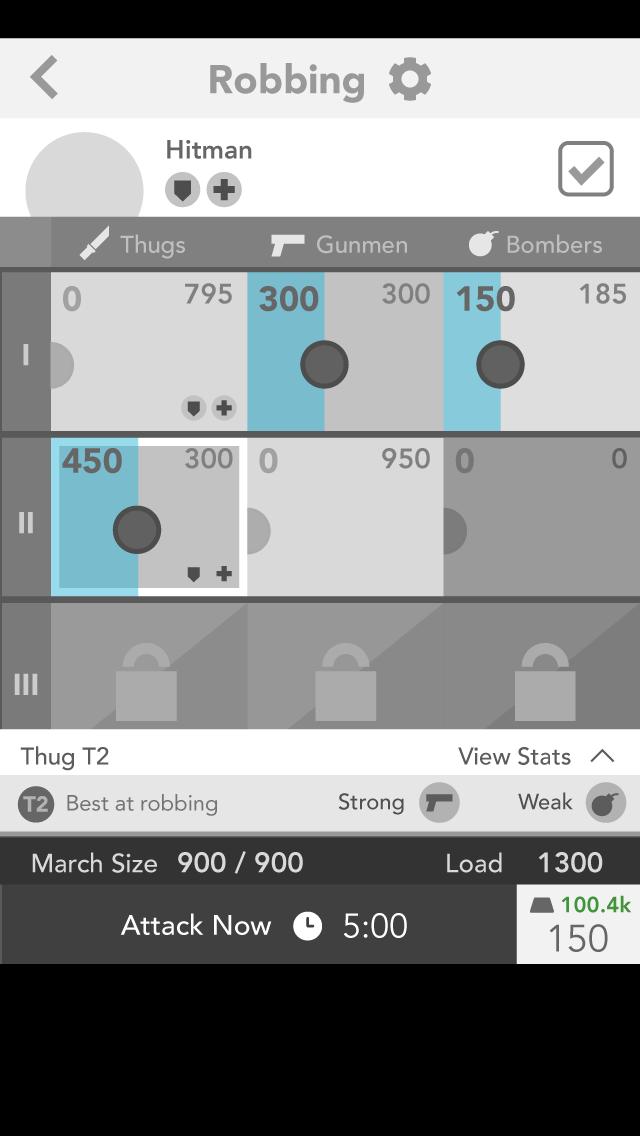 I designed a novel UX for assigning units. There were three types of units with 3-4 different tiers, and I proposed a grid of draggable widgets
While clever, I was concerned about usability and identified this as a playtesting area of focus. It was almost universally intuitively understood, and with small improvements, we moved forward with this UX.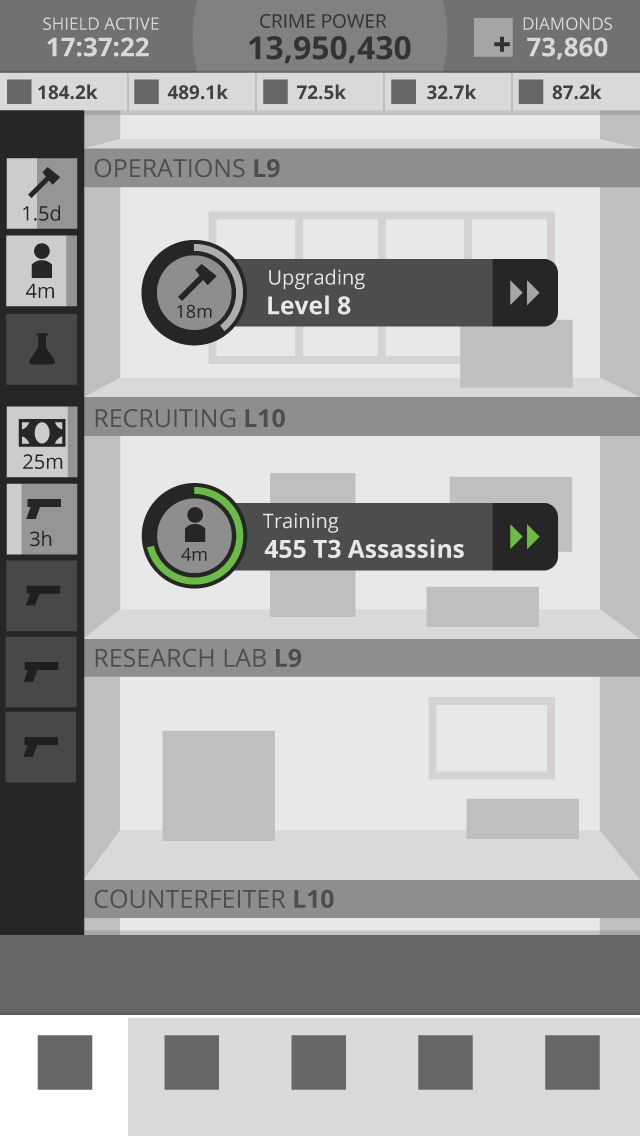 The player's base was represented on the world map with a skyscraper, but the actual base view was a 3/4 view of a full city block with little slots where you could add buildings. It fit genre conventions, but didn't make sense. I proposed a redesign of the base view to better align with this concept.
I proposed replacing the typical base-builder with a vertically-scrolling skyscraper, featuring intimate little vignetted crime rooms.
This was not pursued due to scheduling constraints. While the concept was inspired by Tiny Tower, subsequent games like Fallout Shelter have proven the concept more relvantly.
I led the effort to develop our production visuals. We aimed to create something highly legible and clean, but with just a hint of 'urban crime' flavor.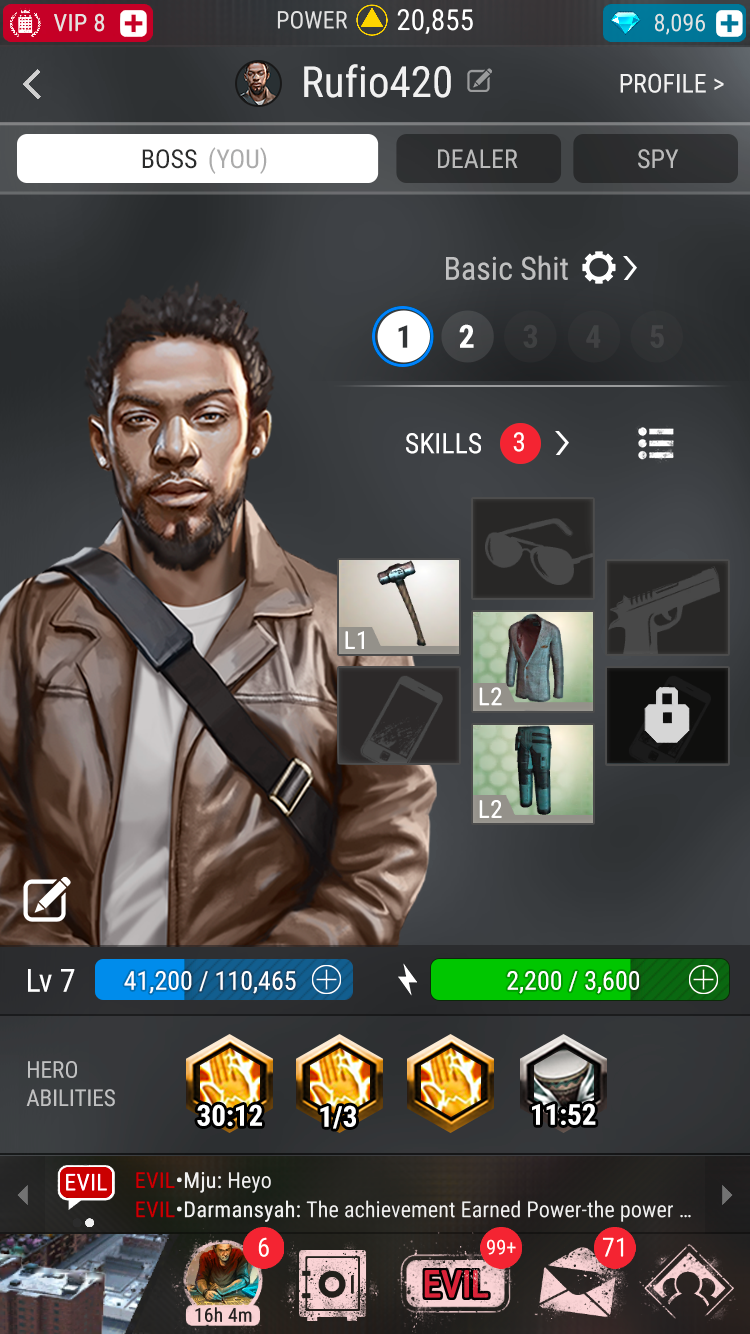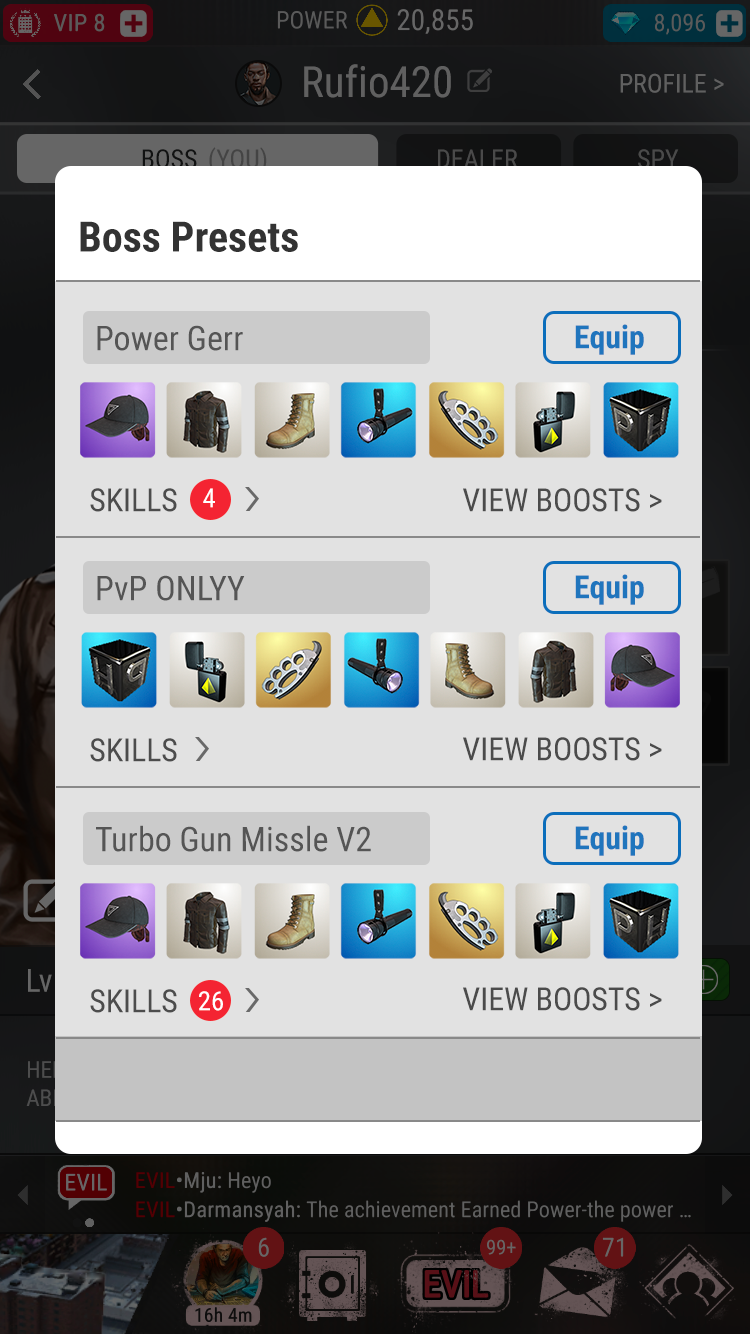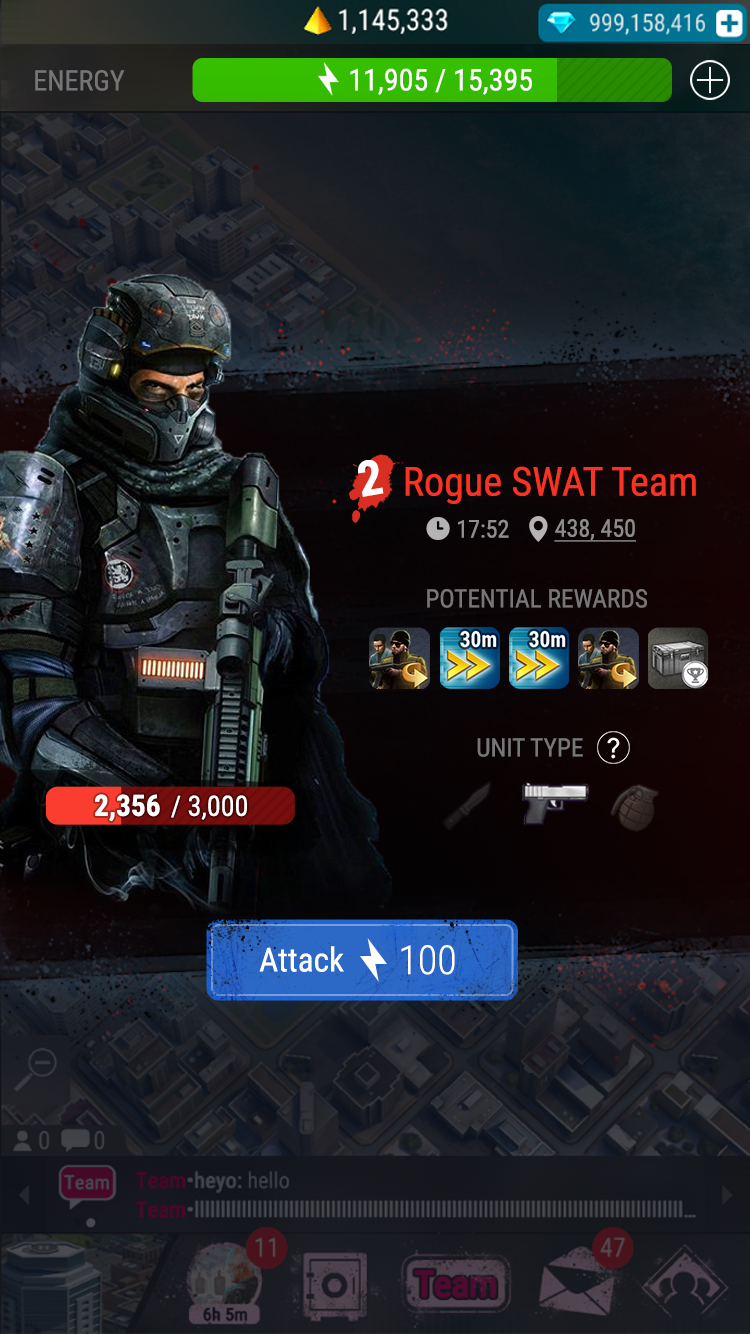 The style we created juxtaposed clean, crisp, design foreground elements paired with stenciled iconography and slightly grungy background textures for modals.
Just a few stylistic examples, including the main HUD.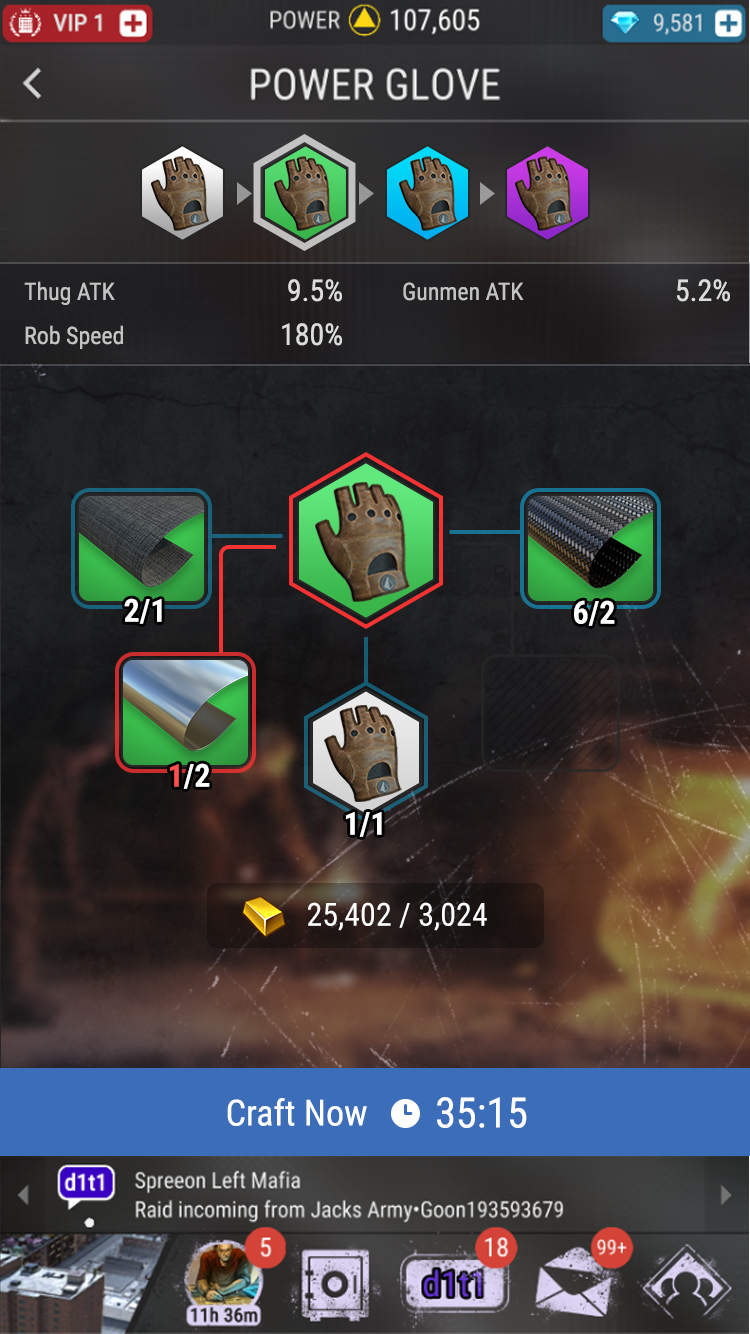 A crafting UI is a big, complicated task; luckily, it's one that's been solved elegantly by many other games. We identified several best-in-class examples, giving us a known foundation as we designed for our own UX patterns and portrait orientation.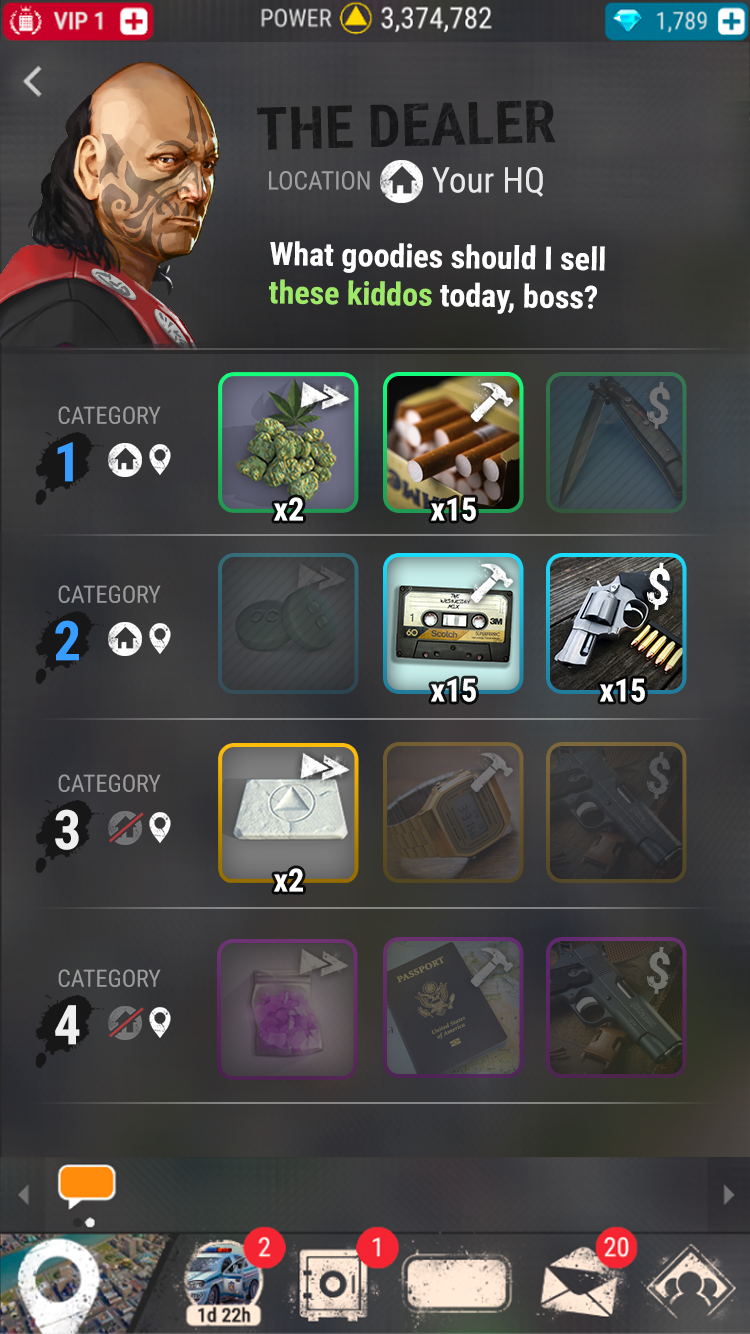 When designing a drug dealing UI*, it's important to keep things visceral. Where the design brief was vague, I wanted to delight in the absurdity, insisting we had prominent artwork and reprehensible narrative text.
*as one does.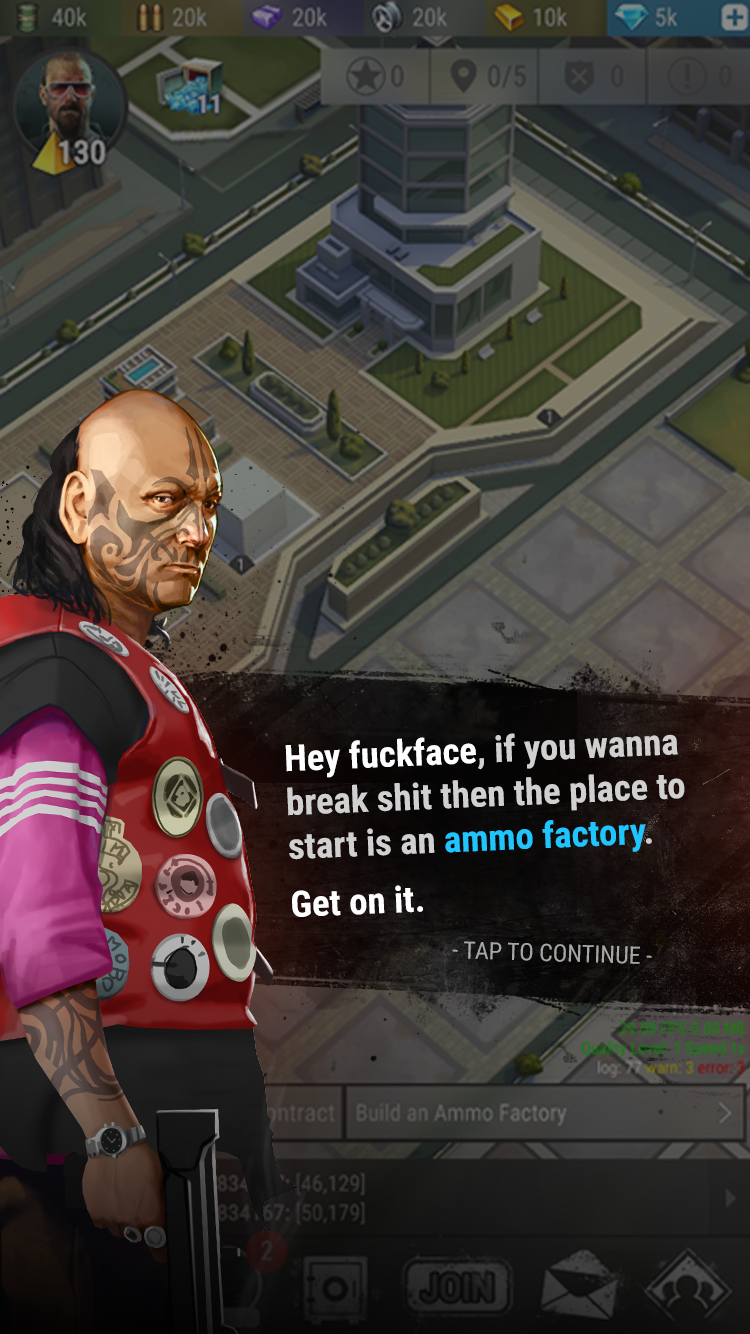 I had many contributions on Mafia Wars, but I believe my best may have been the sample text in this tutorial onboarding image.
Seriously though. When every other game in the genre is pushing a simpering "thank goodness you've arrived, my lord!", it's a great time to subvert expectations, knock the player down a rung, and give them something to prove.
---
Check out my professional work.
And a few personal projects.
And finally my thoughts on process.